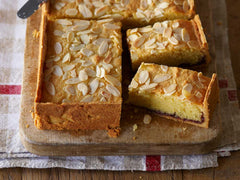 Welcome to a new year and a new lockdown!

Just a quick update to let you know we will continue baking and posting out delicious parcels of happiness as we have been throughout these last few months. We will continue to follow our covid precautions and deliveries have returned to 'normal' following the Christmas rush, however do please allow a little extra time where possible.
You can confidently order for yourself or for a friend. Adding a free gift message at the checkout is a great way to show someone you are thinking of them and brighten their day. In these difficult times we've all learnt how small gestures and a little kindness go a long way. 
Wishing you all well
Jess