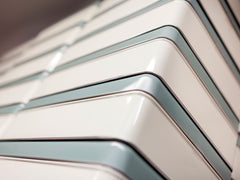 I am writing this blog post to explain the price increases that I will be implementing across some of our range. Since the spring we have received almost weekly price increase notifications from many of our suppliers. Cardboard packaging, some ingredients and most recently our courier increased the price on each and every consignment we send by a significant percentage. Sticky labels are more expensive and the cost of our New Baby Hamper rabbit toys has jumped too!
We pride ourselves on baking using the best ingredients and delivering a product that shows the care and attention we pay to each cake, biscuit or hamper. I do not intend to compromise on the quality of our product or the service we provide.
Our relationship with the Teenage Cancer Trust remains hugely important to us. They, like many charities over the last year, have been hit especially hard with regards to the loss of vital funds as usual methods of fundraising had to be abandoned. We need to make sure we can continue to support them with your valuable orders.
With that in mind, and to protect the future of our business, I will be increasing the price of some products as of the 1st of November 2021, and Cake Club from the 1st December. I've avoided any price increase for as long as possible but the last few weeks have seen me receive emails similar to this from more suppliers more regularly - even those where they were sure "this is the final increase of the year".
I apologise for the price increase and thank you for your support over the last year. The messages of encouragement and genuine pleasure on receipt of an order really motivate myself (and the team) to keep delivering the very best experience for you, our customers. Stay well, stay warm (it's freezing here today!) and I look forward to speaking with some of you in the lead up to Christmas.
With best wishes
Jess
x